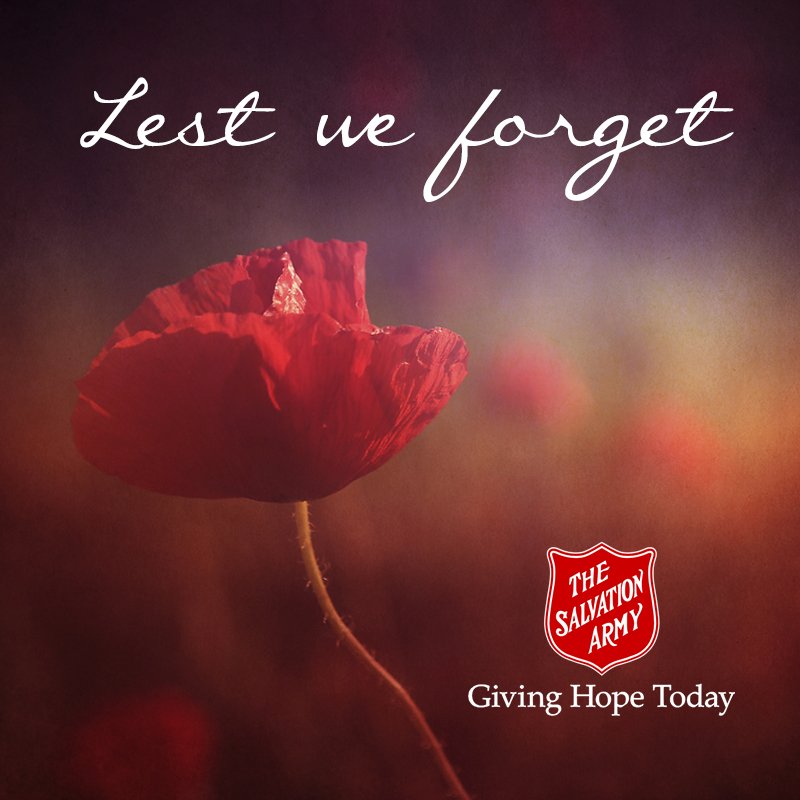 "I can't imagine what life was like for my father who served in the Second World War," says Kathleen. "I do know that he always told us stories about the kindness of The Salvation Army, which left a lasting impression on him during a very traumatic time."
Every Remembrance Day, The Salvation Army, along with millions of Canadians, honours and remembers those who have served, and continue to serve, during times of war, conflict and peace. Across the country, at cenotaphs and war memorials across the country, Salvation Army members and leaders lay wreaths in remembrance of the sacrifices Canadians made to protect our security and freedom.
Soldiers mail letters to home. During both world wars and throughout the Cold War, The Salvation Army's Canadian War Services provided Canadian military personnel overseas and in Canada with comforts such as hot drinks, snacks and helped maintain morale by establishing leave centres for rest and recreation. The Salvation Army tried to establish a degree of civility amidst the loneliness and dehumanizing conditions of war–to offer a 'touch of home', perhaps. The Salvation Army formed an integral part of Canadians' military experiences.
As we remember the sacrifices of those who served in wars past, we recognize that our world is not without conflict today. The Salvation Army honours the courage, strength, dedication and vulnerability of those who continue to ensure our peace and freedom.
#GivingHopeToday #LestWeForget #RemembranceDay