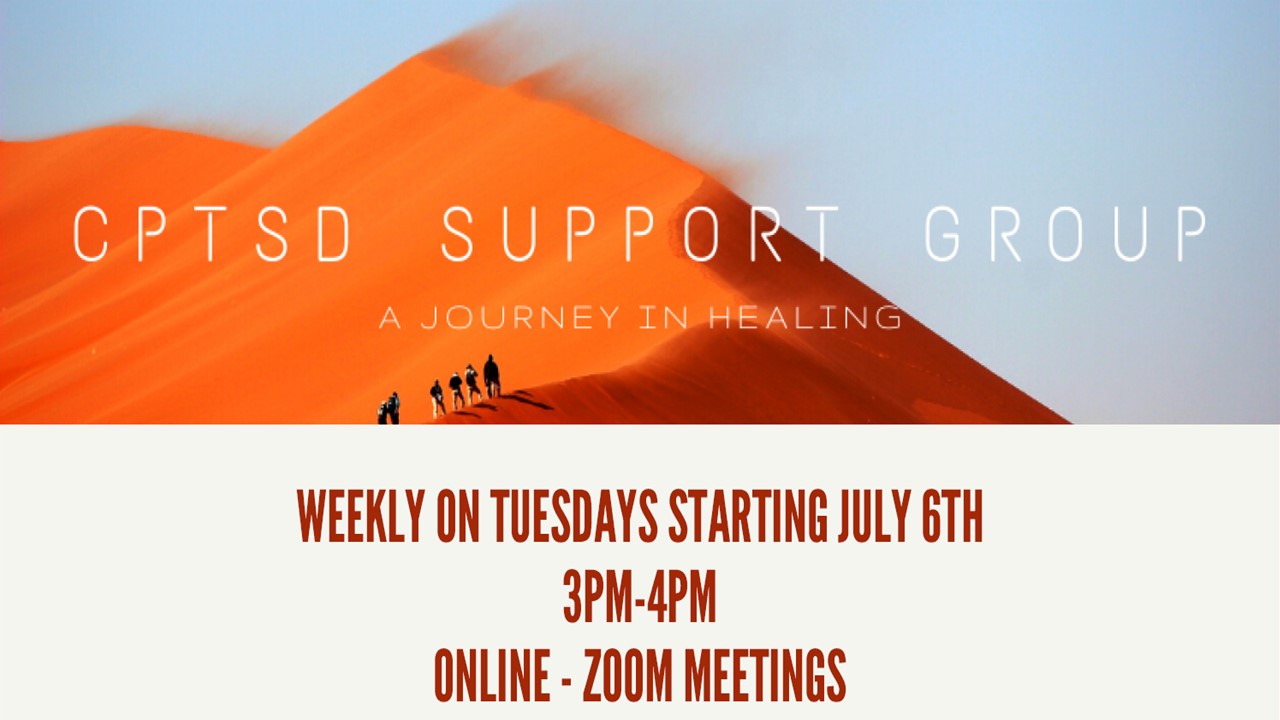 JOIN US WEEKLY ON TUESDAYS STARTING JULY 6TH
3PM-4PM
ONLINE – ZOOM MEETINGS
This is an online support group for people with CPTSD.
Learn more about what CPTSD is
How it shows up in us
How to heal from it and different healing strategies/techniques
Feel supported on your healing journey.
Share your personal stories, express emotions, and be heard in a safe and secure atmosphere of acceptance, understanding, and encouragement. By helping others, people in a support group strengthen and empower themselves.
WHAT IS COMPLEX PTSD?
Complex post-traumatic stress disorder (complex PTSD, sometimes abbreviated to c-PTSD or CPTSD) is a condition where you experience some symptoms of PTSD along with some additional symptoms.
C-PTSD is believed to be caused by repetitive abuse or neglect over a long period of time. The abuse often occurs at vulnerable times in a person's life—such as early childhood or adolescence—and can create lifelong challenges.
Which may lead to….
difficulty controlling your emotions
feeling very angry or distrustful towards the world
constant feelings of emptiness or hopelessness
feeling as if you are permanently damaged or worthless
feeling as if you are completely different to other people
feeling like nobody can understand what happened to you
avoiding friendships and relationships, or finding them very difficult
often experiencing
dissociative symptoms
such as depersonalisation or derealisation
physical symptoms, such as headaches, dizziness, chest pains and stomach aches
regular suicidal feelings
Sign up here:
https://www.turningtidestoday.com/cptsd-support-group
and a weekly zoom link will be emailed to you for the online support group meeting. Meetings are an hour long.